Skip to main content
It looks like you're using Internet Explorer 11 or older. This website works best with modern browsers such as the latest versions of Chrome, Firefox, Safari, and Edge. If you continue with this browser, you may see unexpected results.
Journal Article Databases
EBSCO Journal & Magazine Databases

Select ACADEMIC SEARCH COMPLETE and MASTERFILE COMPLETE which offer FULL TEXT access to a combined total of over 6,000 periodicals. Search using culinary and food service terms, such as "French cooking" or "food safety", and limit results to FULL TEXT. Includes "Journal of Culinary Science & Technology", "Vegetarian Times", "Food & Nutrition" and "Gourmet", among many others.
Print Journals in the Library
Magazines are located in the Journal/Magazine Alcove on the first floor and are filed alphabetically. Current issues are on the shelves; older issues are in storage. Please ask for assistance. Journals and magazines are for in-library use only and cannot be checked out.
Honolulu

Each year, HONOLULU has a "Dining Awards" issue with the best restaurants listed and a "Super Cheap Eats!" issue.

Edible Hawaiian Islands

Celebrating the harvest of Hawai`i, season by season.

Island Scene

HMSA magazine which includes healthy recipe sections.
Culinary Arts Information Resources Sheet
Information Resources for Culinary Arts
Electronic Books
Food Safety

by

Call Number: ELECTRONIC BOOK

Publication Date: 2012

The most important factor of food service, covering everything from bacteria and preservatives to GMOs and organic food.
Basic Knife Skills with Chef Tomm
Culinary Institute of America DVDs at KCC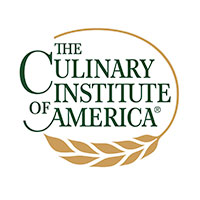 DVDs are available for viewing in the library or for faculty check-out.